要培養閱讀興趣,學生必須看自己感興趣的書。小說評分網站 Goodreads 在 2020 年請讀者投票選出2020發行的最佳青少年小說 (young adult novel)。如果你看膩了 Harry Potter、Divergent、Percy Jackson 這些近代青少年最喜歡的小說了,你可以了解一下這些新書!
不會每位學生都喜歡其他青少年喜歡的這 20 本書,但這些是同齡青少年投票選出的最佳新書,應該比家長們強迫學生看 Pride and Prejudice、Les Misérables、跟 Moby Dick 這些古代小說書還更有趣許多吧?😉
---
Author: Elizabeth Acevedo
Votes: 39,335 votes
Rating: 4.36/5
Summary: In a novel-in-verse that brims with grief and love, National Book Award-winning and New York Times bestselling author Elizabeth Acevedo writes about the devastation of loss, the difficulty of forgiveness, and the bittersweet bonds that shape our lives.
Camino Rios lives for the summers when her father visits her in the Dominican Republic. But this time, on the day when his plane is supposed to land, Camino arrives at the airport to see crowds of crying people…
In New York City, Yahaira Rios is called to the principal's office, where her mother is waiting to tell her that her father, her hero, has died in a plane crash.
Separated by distance—and Papi's sec
rets—the two girls are forced to face a new reality in which their father is dead and their lives are forever altered.
And then, when it seems like they've lost everything of their father, they learn of each other.
於 Amazon 購買:$15.99 USD (原價: $18.99)
---
Author: Holly Jackson
Votes: 36,285 votes
Rating: 4.33/5
Summary: For readers of Kara Thomas and Karen McManus, an addictive, twisty crime thriller with shades of Serial and Making a Murderer about a closed local murder case that doesn't add up, and a girl who's determined to find the real killer–but not everyone wants her meddling in the past.
Everyone in Fairview knows the story.
Pretty and popular high school senior Andie Bell was murdered by her boyfriend, Sal Singh, who then killed himself. It was all anyone could talk about. And five years later, Pip sees how the tragedy still haunts her town.
But she can't shake the feeling that there was more to what happened that day. She knew Sal when she was a child, and he was always so kind to her. How could he possibly have been a killer?
Now a senior herself, Pip decides to reexamine the closed case for her final project, at first just to cast doubt on the original investigation. But soon she discovers a trail of dark secrets that might actually prove Sal innocent . . . and the line between past and present begins to blur. Someone in Fairview doesn't want Pip digging around for answers, and now her own life might be in danger.
This is the story of an investigation turned obsession, full of twists and turns and with an ending you'll never expect.
於 Amazon 購買:$8.99 USD (原價: $17.99)
---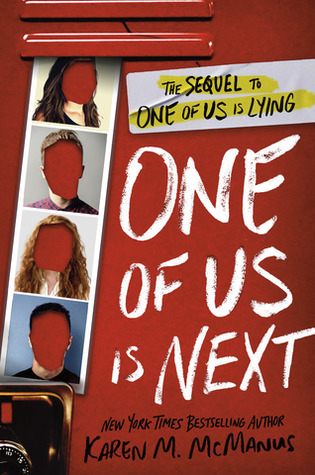 Author: Karen M. McManus
Votes: 34,540 votes
Rating: 4.03/5
Summary: The highly anticipated sequel to the New York Times bestselling thriller everyone is talking about, One of Us Is Lying! There's a new mystery to solve at Bayview High, and there's a whole new set of rules.
Come on, Bayview, you know you've missed this.
A ton of copycat gossip apps have popped up since Simon died, but in the year since the Bayview four were cleared of his shocking death, no one's been able to fill the gossip void quite like he could. The problem is no one has the facts.
Until now.
This time it's not an app, though—it's a game.
Truth or Dare.
Phoebe's the first target. If you choose not to play, it's a truth. And hers is dark.
Then comes Maeve and she should know better—always choose the dare.
But by the time Knox is about to be tagged, things have gotten dangerous. The dares have become deadly, and if Maeve learned anything from Bronwyn last year, it's that they can't count on the police for help. Or protection.
Simon's gone, but someone's determined to keep his legacy at Bayview High alive. And this time, there's a whole new set of rules.
於 Amazon 購買:$8.83 USD (原價: $19.99)
---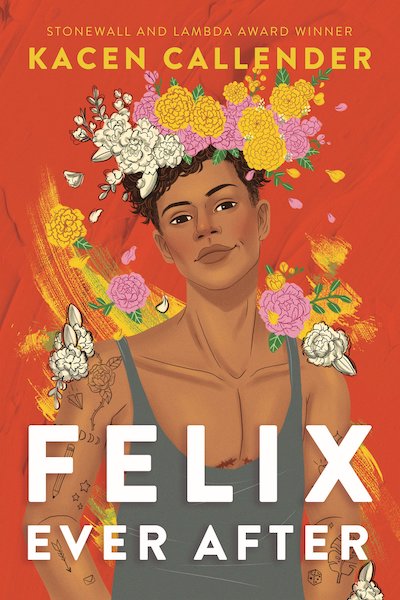 Author: Kacen Callender
Votes: 24,077 votes
Rating: 4.46/5
Summary: From Stonewall and Lambda Award-winning author Kacen Callender comes a revelatory YA novel about a transgender teen grappling with identity and self-discovery while falling in love for the first time.
Felix Love has never been in love—and, yes, he's painfully aware of the irony. He desperately wants to know what it's like and why it seems so easy for everyone but him to find someone. What's worse is that, even though he is proud of his identity, Felix also secretly fears that he's one marginalization too many—Black, queer, and transgender—to ever get his own happily-ever-after.
When an anonymous student begins sending him transphobic messages—after publicly posting Felix's deadname alongside images of him before he transitioned—Felix comes up with a plan for revenge. What he didn't count on: his catfish scenario landing him in a quasi–love triangle….
But as he navigates his complicated feelings, Felix begins a journey of questioning and self-discovery that helps redefine his most important relationship: how he feels about himself.
Felix Ever After is an honest and layered story about identity, falling in love, and recognizing the love you deserve.
於 Amazon 購買:$18.99 USD
---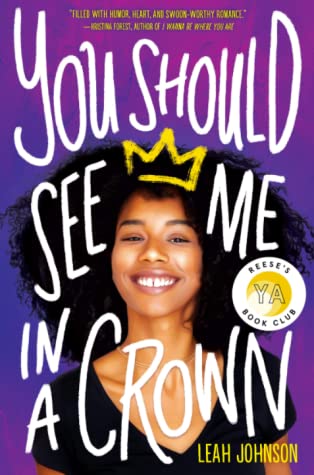 Author: Leah Johnson
Votes: 22,779 votes
Rating: 4.24/5
Summary: Liz Lighty has always believed she's too black, too poor, too awkward to shine in her small, rich, prom-obsessed midwestern town. But it's okay — Liz has a plan that will get her out of Campbell, Indiana, forever: attend the uber-elite Pennington College, play in their world-famous orchestra, and become a doctor.

But when the financial aid she was counting on unexpectedly falls through, Liz's plans come crashing down . . . until she's reminded of her school's scholarship for prom king and queen. There's nothing Liz wants to do less than endure a gauntlet of social media trolls, catty competitors, and humiliating public events, but despite her devastating fear of the spotlight she's willing to do whatever it takes to get to Pennington.

The only thing that makes it halfway bearable is the new girl in school, Mack. She's smart, funny, and just as much of an outsider as Liz. But Mack is also in the running for queen. Will falling for the competition keep Liz from her dreams . . . or make them come true?
於 Amazon 購買:$11.98 USD (原價: $17.99)
---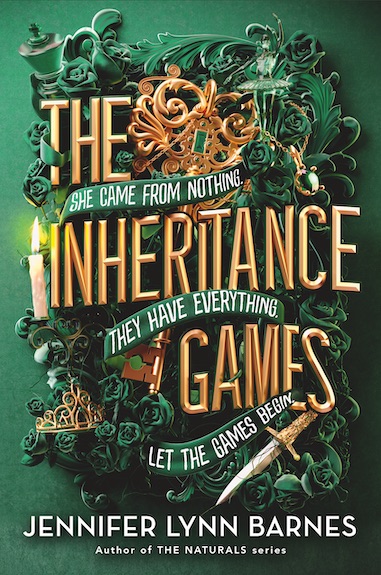 Author: Jennifer Lynn Barnes
Votes: 20,639 votes
Rating: 4.17/5
Summary: A Cinderella story with deadly stakes and thrilling twists, perfect for fans of One of Us is Lying and Knives Out.

Avery Grambs has a plan for a better future: survive high school, win a scholarship, and get out. But her fortunes change in an instant when billionaire Tobias Hawthorne dies and leaves Avery virtually his entire fortune. The catch? Avery has no idea why–or even who Tobias Hawthorne is. To receive her inheritance, Avery must move into sprawling, secret passage-filled Hawthorne House, where every room bears the old man's touch–and his love of puzzles, riddles, and codes.

Unfortunately for Avery, Hawthorne House is also occupied by the family that Tobias Hawthorne just dispossessed. This includes the four Hawthorne grandsons: dangerous, magnetic, brilliant boys who grew up with every expectation that one day, they would inherit billions. Heir apparent Grayson Hawthorne is convinced that Avery must be a con-woman, and he's determined to take her down. His brother, Jameson, views her as their grandfather's last hurrah: a twisted riddle, a puzzle to be solved. Caught in a world of wealth and privilege, with danger around every turn, Avery will have to play the game herself just to survive. 
於 Amazon 購買:$14.39 USD (原價: $17.99)
---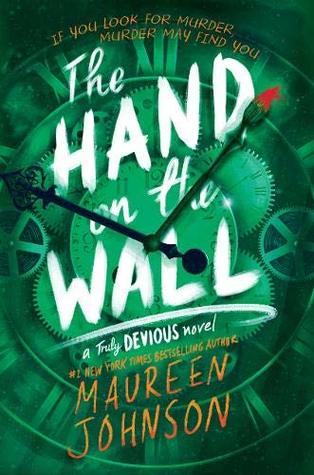 Author: Maureen Johnson
Votes: 18,985 votes
Rating: 4.2/5
Summary: Ellingham Academy must be cursed. Three people are now dead. One, a victim of either a prank gone wrong or a murder. Another, dead by misadventure. And now, an accident in Burlington has claimed another life. All three in the wrong place at the wrong time. All at the exact moment of Stevie's greatest triumph . . .
She knows who Truly Devious is. She's solved it. The greatest case of the century.
At least, she thinks she has. With this latest tragedy, it's hard to concentrate on the past. Not only has someone died in town, but David disappeared of his own free will and is up to something. Stevie is sure that somehow—somehow—all these things connect. The three deaths in the present. The deaths in the past. The missing Alice Ellingham and the missing David Eastman. Somewhere in this place of riddles and puzzles there must be answers.
Then another accident occurs as a massive storm heads toward Vermont. This is too much for the parents and administrators. Ellingham Academy is evacuated. Obviously, it's time for Stevie to do something stupid. It's time to stay on the mountain and face the storm—and a murderer.
In the tantalizing finale to the Truly Devious trilogy, New York Times bestselling author Maureen Johnson expertly tangles her dual narrative threads and ignites an explosive end for all who've walked through Ellingham Academy.
New York Times bestselling author Maureen Johnson delivers the witty and pulse-pounding conclusion to the Truly Devious series as Stevie Bell solves the mystery that has haunted Ellingham Academy for over 75 years.
於 Amazon 購買:$10.99 USD
---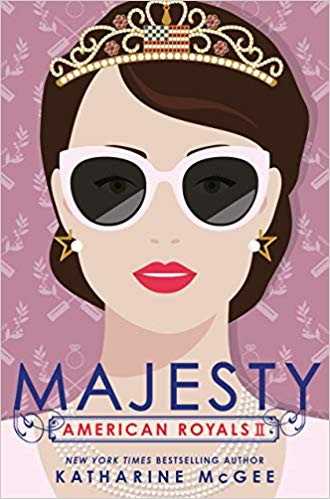 Author: Katharine McGee
Votes: 18,887 votes
Rating: 3.83/5
Summary: Is America ready for its first queen?
Power is intoxicating. Like first love, it can leave you breathless. Princess Beatrice was born with it. Princess Samantha was born with less. Some, like Nina Gonzalez, are pulled into it. And a few will claw their way in. Ahem, we're looking at you Daphne Deighton.
As America adjusts to the idea of a queen on the throne, Beatrice grapples with everything she lost when she gained the ultimate crown. Samantha is busy living up to her "party princess" persona…and maybe adding a party prince by her side. Nina is trying to avoid the palace–and Prince Jefferson–at all costs. And a dangerous secret threatens to undo all of Daphne's carefully laid "marry Prince Jefferson" plans.
A new reign has begun….
於 Amazon 購買:$10.99 USD
---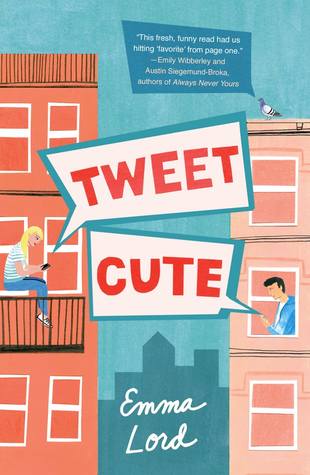 Author: Emma Lord
Votes: 18,184 votes
Rating: 4.01/5
Summary: A fresh, irresistible rom-com from debut author Emma Lord about the chances we take, the paths life can lead us on, and how love can be found in the opposite place you expected.
Meet Pepper, swim team captain, chronic overachiever, and all-around perfectionist. Her family may be falling apart, but their massive fast-food chain is booming ― mainly thanks to Pepper, who is barely managing to juggle real life while secretly running Big League Burger's massive Twitter account.
Enter Jack, class clown and constant thorn in Pepper's side. When he isn't trying to duck out of his obscenely popular twin's shadow, he's busy working in his family's deli. His relationship with the business that holds his future might be love/hate, but when Big League Burger steals his grandma's iconic grilled cheese recipe, he'll do whatever it takes to take them down, one tweet at a time.
All's fair in love and cheese ― that is, until Pepper and Jack's spat turns into a viral Twitter war. Little do they know, while they're publicly duking it out with snarky memes and retweet battles, they're also falling for each other in real life ― on an anonymous chat app Jack built.
As their relationship deepens and their online shenanigans escalate ― people on the internet are shipping them?? ― their battle gets more and more personal, until even these two rivals can't ignore they were destined for the most unexpected, awkward, all-the-feels romance that neither of them expected.
於 Amazon 購買:$14.99 USD (原價: $17.99)
---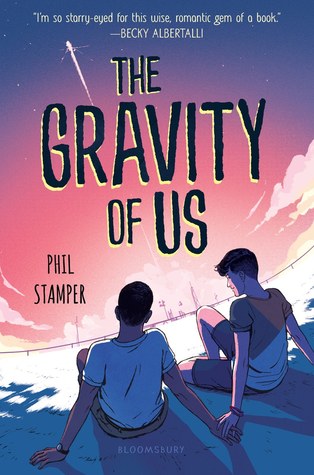 Author: Phil Stamper
Votes: 15,185 votes
Rating: 3.66/5
Summary: As a successful social media journalist with half a million followers, seventeen-year-old Cal is used to sharing his life online. But when his pilot father is selected for a highly publicized NASA mission to Mars, Cal and his family relocate from Brooklyn to Houston and are thrust into a media circus.
Amidst the chaos, Cal meets sensitive and mysterious Leon, another "Astrokid," and finds himself falling head over heels—fast. As the frenzy around the mission grows, so does their connection. But when secrets about the program are uncovered, Cal must find a way to reveal the truth without hurting the people who have become most important to him.
Expertly capturing the thrill of first love and the self-doubt all teens feel, debut author Phil Stamper is a new talent to watch.
於 Amazon 購買:$12.39 USD (原價: $17.99)
---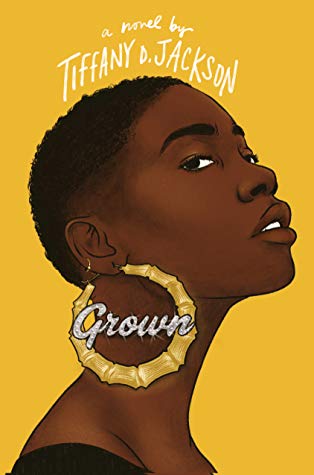 Author: Tiffany D. Jackson
Votes: 6,837 votes
Rating: 4.37/5
Summary: Korey Fields is dead.
When Enchanted Jones wakes with blood on her hands and zero memory of the previous night, no one—the police and Korey's fans included—has more questions than she does. All she really knows is that this isn't how things are supposed to be. Korey was Enchanted's ticket to stardom.
Before there was a dead body, Enchanted was an aspiring singer, struggling with her tight knit family's recent move to the suburbs while trying to find her place as the lone Black girl in high school. But then legendary R&B artist Korey Fields spots her at an audition. And suddenly her dream of being a professional singer takes flight.
Enchanted is dazzled by Korey's luxurious life but soon her dream turns into a nightmare. Behind Korey's charm and star power hides a dark side, one that wants to control her every move, with rage and consequences. Except now he's dead and the police are at the door. Who killed Korey Fields?
All signs point to Enchanted.
於 Amazon 購買:$14.39 USD (原價: $17.99)
---
Author: Becky Albertalli
Votes: 6,494 votes
Rating: 3.85/5
Summary: New York Times bestselling authors Becky Albertalli and Aisha Saeed have crafted a resonant, funny, and memorable story about the power of love and resistance.
YES
Jamie Goldberg is cool with volunteering for his local state senate candidate—as long as he's behind the scenes. When it comes to speaking to strangers (or, let's face it, speaking at all to almost anyone), Jamie's a choke artist. There's no way he'd ever knock on doors to ask people for their votes…until he meets Maya.
NO
Maya Rehman's having the worst Ramadan ever. Her best friend is too busy to hang out, her summer trip is canceled, and now her parents are separating. Why her mother thinks the solution to her problems is political canvassing—with some awkward dude she hardly knows—is beyond her.
MAYBE SO
Going door to door isn't exactly glamorous, but maybeit's not the worst thing in the world. After all, the polls are getting closer—and so are Maya and Jamie. Mastering local activism is one thing. Navigating the cross-cultural romance of the century is another thing entirely.
於 Amazon 購買:$13.99 USD (原價: $19.99)
---
Author: Adiba Jaigirdar
Votes: 4,547 votes
Rating: 4.01/5
Summary: Nishat doesn't want to lose her family, but she also doesn't want to hide who she is, and it only gets harder once a childhood friend walks back into her life. Flávia is beautiful and charismatic, and Nishat falls for her instantly. But when a school competition invites students to create their own businesses, both Flávia and Nishat decide to showcase their talent as henna artists. In a fight to prove who is the best, their lives become more tangled—but Nishat can't quite get rid of her crush, especially since Flávia seems to like her back.
As the competition heats up, Nishat has a decision to make: stay in the closet for her family, or put aside her differences with Flávia and give their relationship a chance.
於 Amazon 購買:$16.75 USD (原價: $17.99)
---
Author: Sophie Gonzales
Votes: 3,998 votes
Rating: 4.03/5
Summary: SIMON VS. THE HOMO SAPIENS AGENDA meets CLUELESS in this boy-meets-boy spin on Grease
Summer love…gone so fast.
Will Tavares is the dream summer fling―he's fun, affectionate, kind―but just when Ollie thinks he's found his Happily Ever After, summer vacation ends and Will stops texting Ollie back. Now Ollie is one prince short of his fairy tale ending, and to complicate the fairy tale further, a family emergency sees Ollie uprooted and enrolled at a new school across the country. Which he minds a little less when he realizes it's the same school Will goes to…except Ollie finds that the sweet, comfortably queer guy he knew from summer isn't the same one attending Collinswood High. This Will is a class clown, closeted―and, to be honest, a bit of a jerk.
Ollie has no intention of pining after a guy who clearly isn't ready for a relationship, especially since this new, bro-y jock version of Will seems to go from hot to cold every other week. But then Will starts "coincidentally" popping up in every area of Ollie's life, from music class to the lunch table, and Ollie finds his resolve weakening.
The last time he gave Will his heart, Will handed it back to him trampled and battered. Ollie would have to be an idiot to trust him with it again.
Right? Right.
於 Amazon 購買:$14.99 USD (原價: $17.99)
---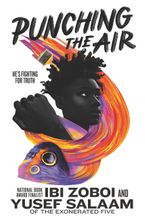 Author: Ibi Zoboi
Votes: 3,956 votes
Rating: 4.54/5
Summary: From award-winning, bestselling author Ibi Zoboi and prison reform activist Yusef Salaam of the Exonerated Five comes a powerful YA novel in verse about a boy who is wrongfully incarcerated. Perfect for fans of Jason Reynolds, Walter Dean Myers, and Elizabeth Acevedo.
The story that I thought

was my life

didn't start on the day

I was born
Amal Shahid has always been an artist and a poet. But even in a diverse art school, he's seen as disruptive and unmotivated by a biased system. Then one fateful night, an altercation in a gentrifying neighborhood escalates into tragedy. "Boys just being boys" turns out to be true only when those boys are white.
The story that I think

will be my life

starts today
Suddenly, at just sixteen years old, Amal's bright future is upended: he is convicted of a crime he didn't commit and sent to prison. Despair and rage almost sink him until he turns to the refuge of his words, his art. This never should have been his story. But can he change it?
With spellbinding lyricism, award-winning author Ibi Zoboi and prison reform activist Yusef Salaam tell a moving and deeply profound story about how one boy is able to maintain his humanity and fight for the truth, in a system designed to strip him of both.
於 Amazon 購買:$9.99 USD (原價: $19.99)
---
Author: Kim Johnson
Votes: 1,913 votes
Rating: 4.54/5
Summary: Dear Martin meets Just Mercy in this unflinching yet uplifting YA novel that explores the racist injustices in the American justice system.
Every week, seventeen-year-old Tracy Beaumont writes letters to Innocence X, asking the organization to help her father, an innocent Black man on death row. After seven years, Tracy is running out of time–her dad has only 267 days left. Then the unthinkable happens. The police arrive in the night, and Tracy's older brother, Jamal, goes from being a bright, promising track star to a "thug" on the run, accused of killing a white girl. Determined to save her brother, Tracy investigates what really happened between Jamal and Angela down at the Pike. But will Tracy and her family survive the uncovering of the skeletons of their Texas town's racist history that still haunt the present?
Fans of Nic Stone, Tiffany D. Jackson, and Jason Reynolds won't want to miss this provocative and gripping debut.
於 Amazon 購買:$15.09 (原價: $17.99)
---
Author: Rachel Lynn Solomon
Votes: 1,251 votes
Rating: 4.46/5
Summary: The Hating Game meets Nick and Norah's Infinite Playlist by way of Morgan Matson in this unforgettable romantic comedy about two rival overachievers whose relationship completely transforms over the course of twenty-four hours.
Today, she hates him.
It's the last day of senior year. Rowan Roth and Neil McNair have been bitter rivals for all of high school, clashing on test scores, student council elections, and even gym class pull-up contests. While Rowan, who secretly wants to write romance novels, is anxious about the future, she'd love to beat her infuriating nemesis one last time.
Tonight, she puts up with him.
When Neil is named valedictorian, Rowan has only one chance at victory: Howl, a senior class game that takes them all over Seattle, a farewell tour of the city she loves. But after learning a group of seniors is out to get them, she and Neil reluctantly decide to team up until they're the last players left—and then they'll destroy each other.
As Rowan spends more time with Neil, she realizes he's much more than the awkward linguistics nerd she's sparred with for the past four years. And, perhaps, this boy she claims to despise might actually be the boy of her dreams.
Tomorrow…maybe she's already fallen for him.
於 Amazon 購買:$9.49 USD (原價: $18.99)
---
Author: Adib Khorram
Votes: 1,007 votes
Rating: 4.41/5
Summary: In this companion to the award-winning Darius the Great Is Not Okay, Darius suddenly has it all: a boyfriend, an internship, a spot on the soccer team. It's everything he's ever wanted–but what if he deserves better?
Darius Kellner is having a bit of a year. Since his trip to Iran this past spring, a lot has changed. He's getting along with his dad, and his best friend Sohrab is only a Skype call away. Between his first boyfriend, Landon, his varsity soccer practices, and his internship at his favorite tea shop, Darius is feeling pretty okay. Like he finally knows what it means to be Darius Kellner.
Then, of course, everything changes. Darius's grandmothers are in town for a long visit while his dad is gone on business, and Darius isn't sure whether they even like him. The internship isn't what Darius thought it would be, and now he doesn't know about turning tea into his career. He was sure he liked Landon, but when he starts hanging out with Chip–soccer teammate and best friend of Trent Bolger, epic bully–well, he's just not so sure about Landon anymore, either.
Darius thought he knew exactly who he was and what he wanted, but maybe he was wrong. Maybe he deserves better.
於 Amazon 購買:$9.99 USD (原價: $10.99)
---
Author: Yamile Saied Méndez
Votes: 953 votes
Rating: 4.28/5
Summary: An #ownvoices contemporary YA set in Argentina, about a rising soccer star who must put everything on the line—even her blooming love story—to follow her dreams.
In Rosario, Argentina, Camila Hassan lives a double life.
At home, she is a careful daughter, living within her mother's narrow expectations, in her rising-soccer-star brother's shadow, and under the abusive rule of her short-tempered father.
On the field, she is La Furia, a powerhouse of skill and talent. When her team qualifies for the South American tournament, Camila gets the chance to see just how far those talents can take her. In her wildest dreams, she'd get an athletic scholarship to a North American university.
But the path ahead isn't easy. Her parents don't know about her passion. They wouldn't allow a girl to play fútbol—and she needs their permission to go any farther. And the boy she once loved is back in town. Since he left, Diego has become an international star, playing in Italy for the renowned team Juventus. Camila doesn't have time to be distracted by her feelings for him. Things aren't the same as when he left: she has her own passions and ambitions now, and La Furia cannot be denied. As her life becomes more complicated, Camila is forced to face her secrets and make her way in a world with no place for the dreams and ambition of a girl like her.
於 Amazon 購買:$11.98 USD (原價: $17.95)
---
Author: Heather Buchta
Votes: 771 votes
Rating: 4.17/5
Summary: For fans of Sarah Dessen and Jenny Han, Beyond the Break is a funny and gorgeous debut about a girl experiencing her first love. Well, second, if you count her faith… and that's where things may get complicated.
Seventeen-year-old Lovette has two rules in life. One: no surfing. Not after her brother's accident. Two: absolutely, no dating. And going into her junior year of high school, she's pretty happy with that arrangement. She has friends, her church youth group, and God to fall back on when things get dicey. But after Jake Evans walks into her life, following these two simple rules gets a lot more complicated.
Jake is the boy from Lovette's childhood who grew up. Handsome and sweet, he unlocks the part of Lovette that wants nothing more than to surf the waves again. And as their relationship grows, she begins to question what it means to be faithful: to her family, to God, but mostly, to herself.
Told with humor and heart, Heather Buchta delivers a sparkling debut that asks the question: Can you fall in love, be a teenager, and also be a good Christian?
於 Amazon 購買:$9.34 USD (原價: $10.99)
---
延伸閱讀: