Also in:

简中 (Simplified Chinese)

繁中 (Traditional Chinese)
To stand out in college applications, students often take classes outside of school. This is a great idea: showing that you have curiosity and desire to explore a field proves that you are interested and more knowledgeable in a subject, which of course will help you win the hearts of the admission officers.
However, what classes should you take? Here, we recommend 5 different levels of classes that you can take.
---
Level 1 (Fun, informal, yet still educational)
For: students who do not know what they like, have minimal knowledge in the field, or want to explore the basics
Example: YouTube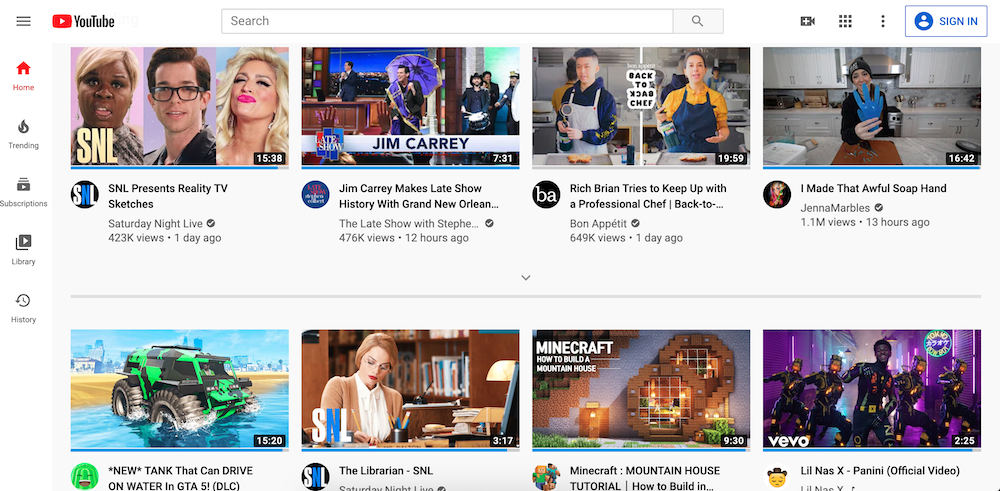 What is this: Whether you want to learn business, biology, computer science, piano, or film-making, you will be able to find instructional videos on YouTube. You can definitely find college-level lecture videos on YouTube, but YouTube is the #1 place to explore an interesting topic that you do not know much about so far. You can start by watching short (3 to 5 minutes) fun, animated videos on the topic, and when you find a topic that you want to dive into it more, find a longer, more "formal" course by looking up keywords like "____ crash course" or "introduction to ___":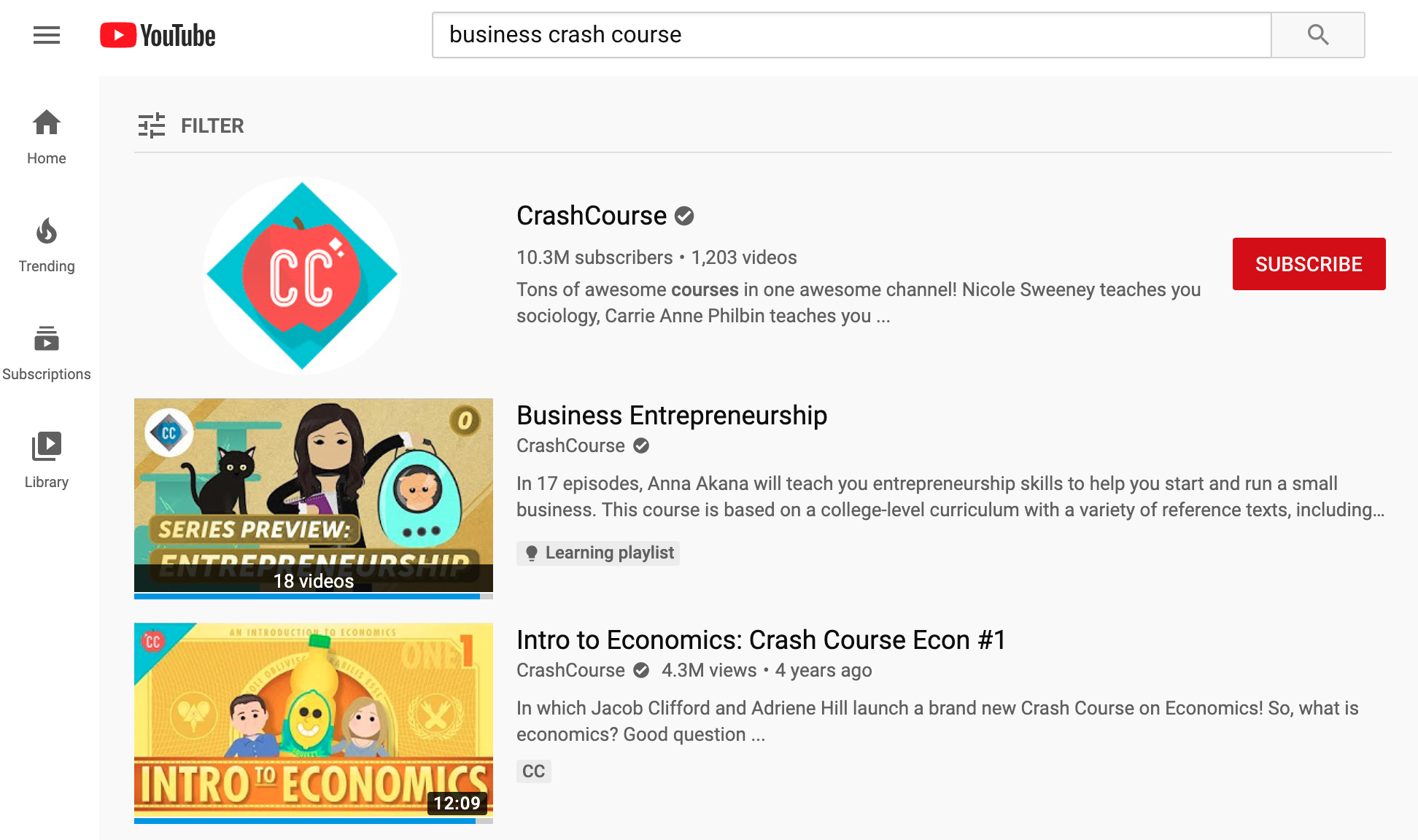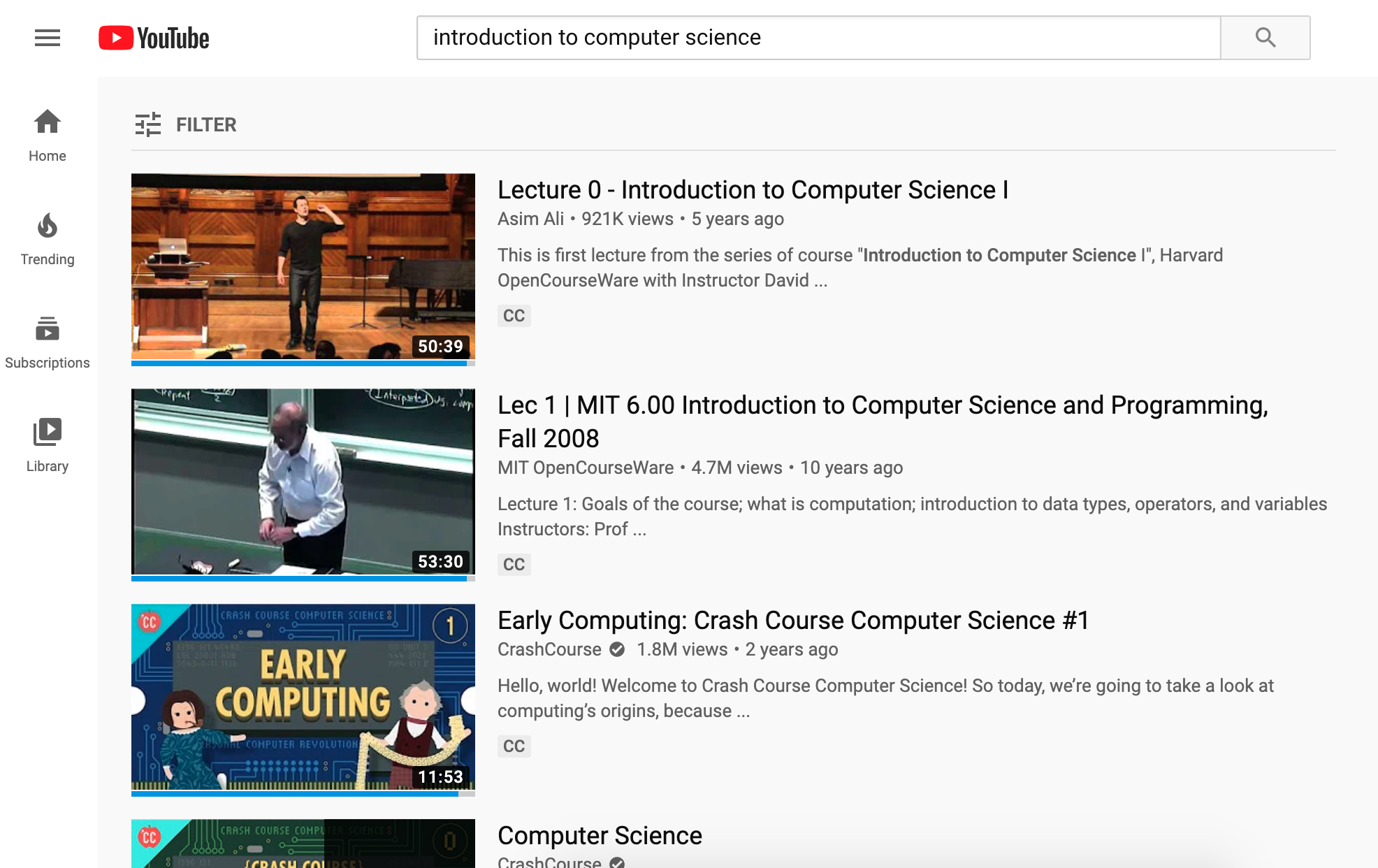 By typing "introduction to computer science" in YouTube (above image), the first two results are actually computer science lectures from Harvard and MIT taught to Harvard and MIT students!
These videos are not "official" videos for any "credit," but if you do not have much background and are just getting to learn a subject, or if you are not sure if you want to dive in or pay for a class yet, you should definitely start with YouTube videos to gain fundamental knowledge. In the search results for computer science videos, By doing this proactively, you show your desire and passion for learning that topic, and you will score a lot of points in the admission officer's eyes.
---
Level 2 (Educational, high school level)
For: students who want to make new high school friends and learn high school-level materials, whose parents want to pay a lot of money
Examples: Almost all summer classes in a college, including the extremely popular classes like CTY at Johns Hopkins, Summer Programs at Columbia University, and Harvard Summer Programs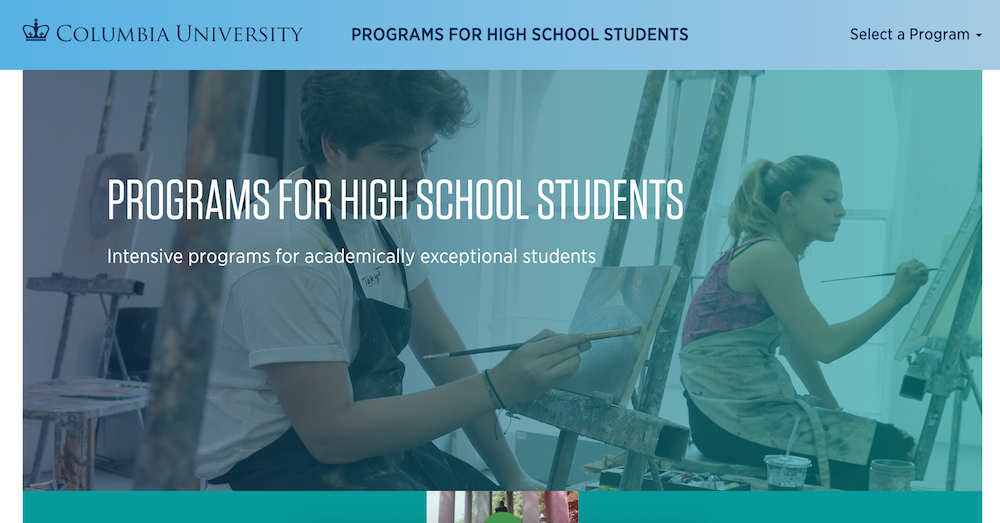 What is this: Thousands of students pay for programs like this, spending $4000-10000 USD to be on a college campus for 2-8 weeks to "take a class in a college." However, even though this class is taught by a college professor, the level of these classes is that of a high school class (your classmates are all high school students, after all), so these classes are no harder than your AP/IB classes in your high school. In addition, the purpose of these summer classes is for colleges to make money while college students are away, the professors will give out good grades very leniently, and it's easier to get an "A" in this high school level course than getting a 5 on your AP test (or 7 in your IB class). In the end, you will have a very fun summer meeting friends from all around the world, you will be exposed to a topic (just like you are exposed to science when you go to a science museum), but you will not learn as much, so it will not help much with your college application too.
Bottom Line: Of all levels and classes in this list, this is the WORST option because it is the least valuable in terms of the money you pay versus the learning you get. Taking a thousand-dollar summer class in a college is only better than doing nothing all summer or watching YouTube for entertainment. It is worse than watching YouTube videos to genuinely learn a topic!
---
Level 3 (Educational, more formal, college-level, yet not graded/assessed)
For: students who know what they like, want flexibility in time commitment, or want to "sit-in" a college class and learn without being graded
Examples: courses on edX or Coursera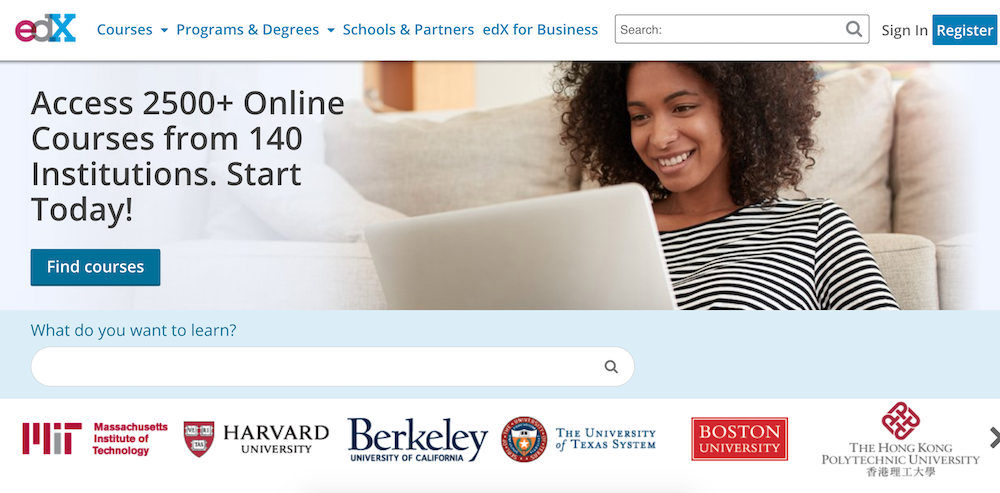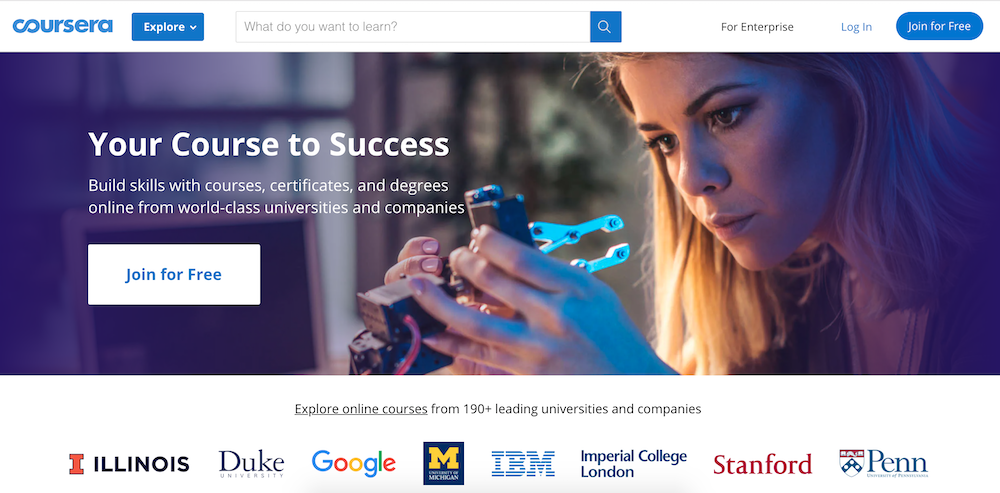 What is this: Once you find a class that you want to take and want to dive a little deeper into it, go to http://edx.org or http://coursera.com and search for the course name. edX and Coursera have online courses from top colleges like Harvard or Berkeley that you can take for free. Since these classes are taped, you can take them whenever you have time, and this is perfect if you want to learn something but only have a few hours here and there (such as during the semester). Even though some classes on edX and Coursera offer assignments for you to do, these classes are not graded, which can be good if you do not want too much pressure and just want to be exposed to the topic. If you want to take these classes a little more "officially," you can pay for a certificate at the end. Getting a certificate proves that you actually did assignments, but since the class is not graded, the certificate has much less value compared to the classes in levels 3 and 4.
---
Level 4 (formal, graded, for-credit, self-paced)
Examples: StraighterLine, study.com, university of phoenix, etc.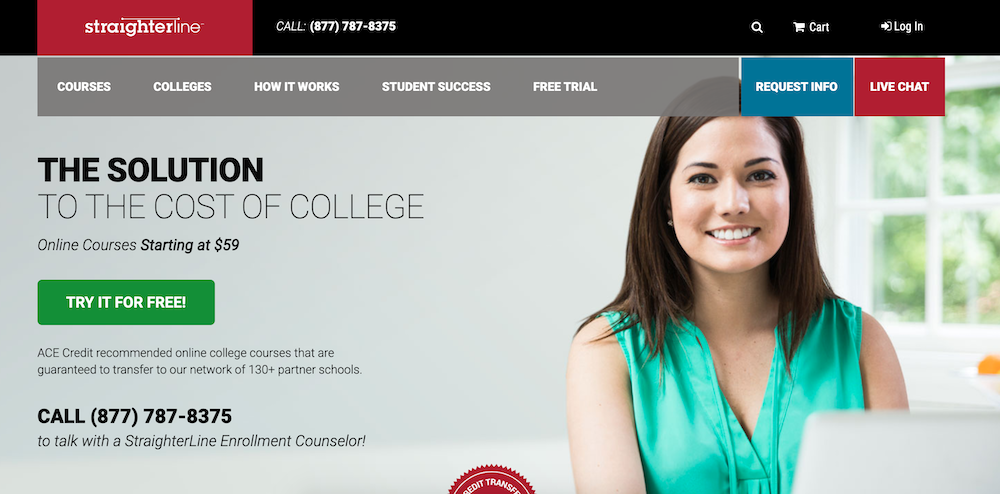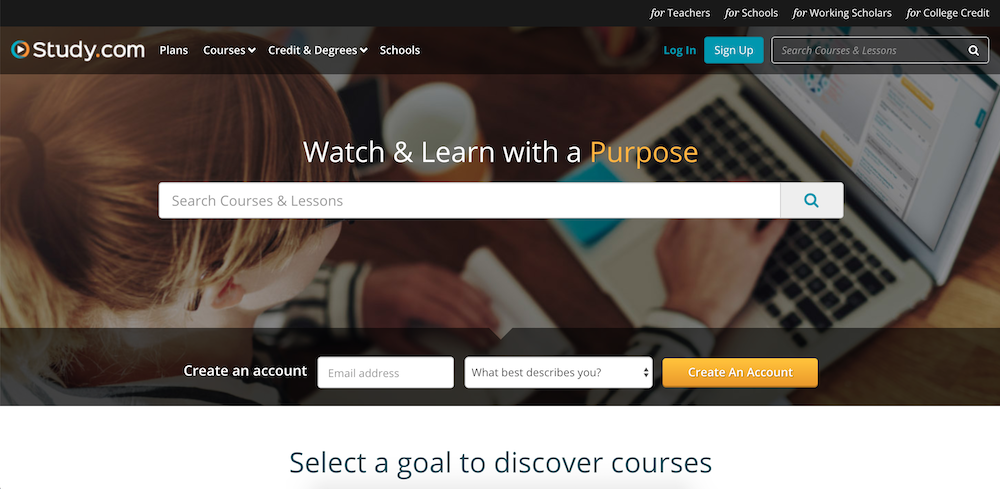 If you google "Online college _____ course for credit," you will find that many websites offer college-level classes for college credit. Even though the credit you earned in this class cannot be transferred to all colleges, being able to earn a college credit means this is not an easy class—which means doing well in this class will mean a lot more than the classes in Levels 1-3!
These classes are about the difficulty level as your AP/IB classes: there are readings, assignments, and sometimes tests, but they are not as challenging as a top-tier (top 50) college course. You get flexibility in taking these classes, so they won't interfere with your schoolwork. These for-credit classes usually just cost around $60-200 USD, as opposed to the not-for-credit college classes that cost $4000+ mentioned in level 2. If you want to take a college class in high school, this is definitely an excellent option.
Level 5 (formal, graded, for-credit, intensive)
Examples: Online courses from UIUC, NYU, UCLA Extension, etc.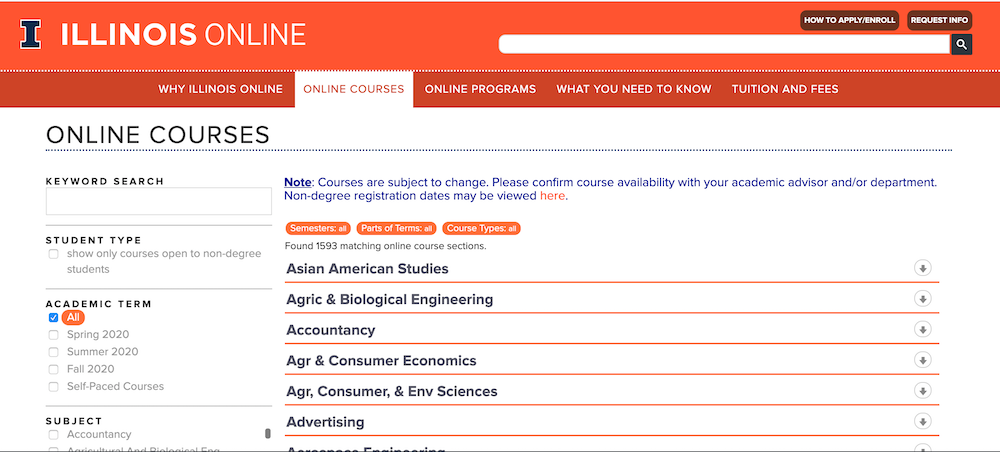 What is this: These are self-paced or concurrent college courses with assignments and/or proctored exams. If you are ready to take a real college class with real college students from top-tier colleges, definitely consider taking an online class during the summer.
Find a class whose class code starts with 1, which means it is for first-year freshmen: for example, in the course name "Biology 101," the "1" in the hundreds digit means the class is intro-level and typically for freshmen, and the "01" in the number means it is the first course for that grade level. A class like "Biology 101" is a real college class from a top-tier college, and you are expected to do all the work that a student from that college needs to do, including (A LOT OF) reading, writing assignments, and tests. For the tests, some schools ask you to do the test while being proctored by someone from a local college.
As you can tell, these classes are challenging, but it also means this is the best class that you can take. If you are very advanced, you can start taking 200 (for college sophomores), 300 (for college juniors), or even 400 (for college seniors) courses. If you are able to take and do well in a 400 course while you are a high school student, it will show colleges that you are at least 4 years ahead of your peers, and you are definitely qualified to apply to a top-10 school! Real college classes typically cost $1500-2000 USD per course (usually 4 "credits"), which is what college students pay in their college tuition too. $1500-2000 USD for a class is a lot more expensive than the classes in Level 4; imagine someone paying $4000+ for Level 2 classes… it's ridiculous!